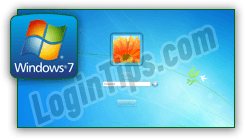 Welcome to our Windows 7 Tutorial! - Overtaking Windows XP as the world's most popular operating system wasn't easy, but that's what Windows 7 did! With support and security updates for Windows XP no longer available, Windows 7 will probably become the best selling operating system of ALL times (to date). Both Windows Vista and Windows 8 are not as successful, for different reasons. Windows 7 completely revised the taskbar (the wide toolbar docked -by default- at the bottom of your screen, which hosts the Start button and the system clock), while keeping it easy-to-use for anyone familiar with a recent version of Windows - no small feat!
Quick Steps overview of Microsoft's Windows 7 operating system:
1 Launched in 2009, Windows 7 replaces Windows Vista.
2 It's the most popular OS in the world (installed on over half desktops / laptops).
3 It has 6 editions: Starter, Home Basic / Premium, Professional, Ultimate / Enterprise.
4 It comes in 32-bit and 64-bit architecture: always pick 64-bit if possible!
5 You can often downgrade to Windows 7 for free from Windows 8 / 8.1.
Gone are Windows Vista annoyances

Security-wise, Windows 7 has made the User-Account Control feature (UAC) much more usable: you'll get much fewer administrative password prompts, while getting the security advantage of this feature. And you can customize the level of security you want, which lets you choose how often you'll see that prompt. Most notably removed from Windows 7 is a built-in email client, but you can download Windows Live Mail (free). Unlike Windows 8 / 8.1 or Windows 10, Windows 7 doesn't come with built-in antivirus protection, so the first thing you need to do is download Microsoft Security Essentials (free), or get another security software.
Upgrading from Windows XP or Vista

If you are upgrading from Windows Vista, a lot will feel familiar, starting with looks: Aero and its beautiful colors and transparency effects were introduced in Vista. If you are upgrading from Windows XP, things while look quite different, but once you get accustomed to Windows 7, it will seem hard to imagine that you ever lived with all the feature you'll have to come to take for granted! While Windows 8 tried to mix a desktop and mobile operating system into one, the upcoming Windows 10 will feature completely separate experiences for desktops/laptops, and mobile.
Donate, speak out, or read more!






© 2016
Login Tips
, All Rights Reserved - Tutorial last updated on April 6, 2015 -
About
|
Feedback
|
Disclaimer
|
Sitemap